Fortney & Weygandt, Inc. has promoted John Krisanda to Director of Rollout and Chris Hagen to Director of Field Operations.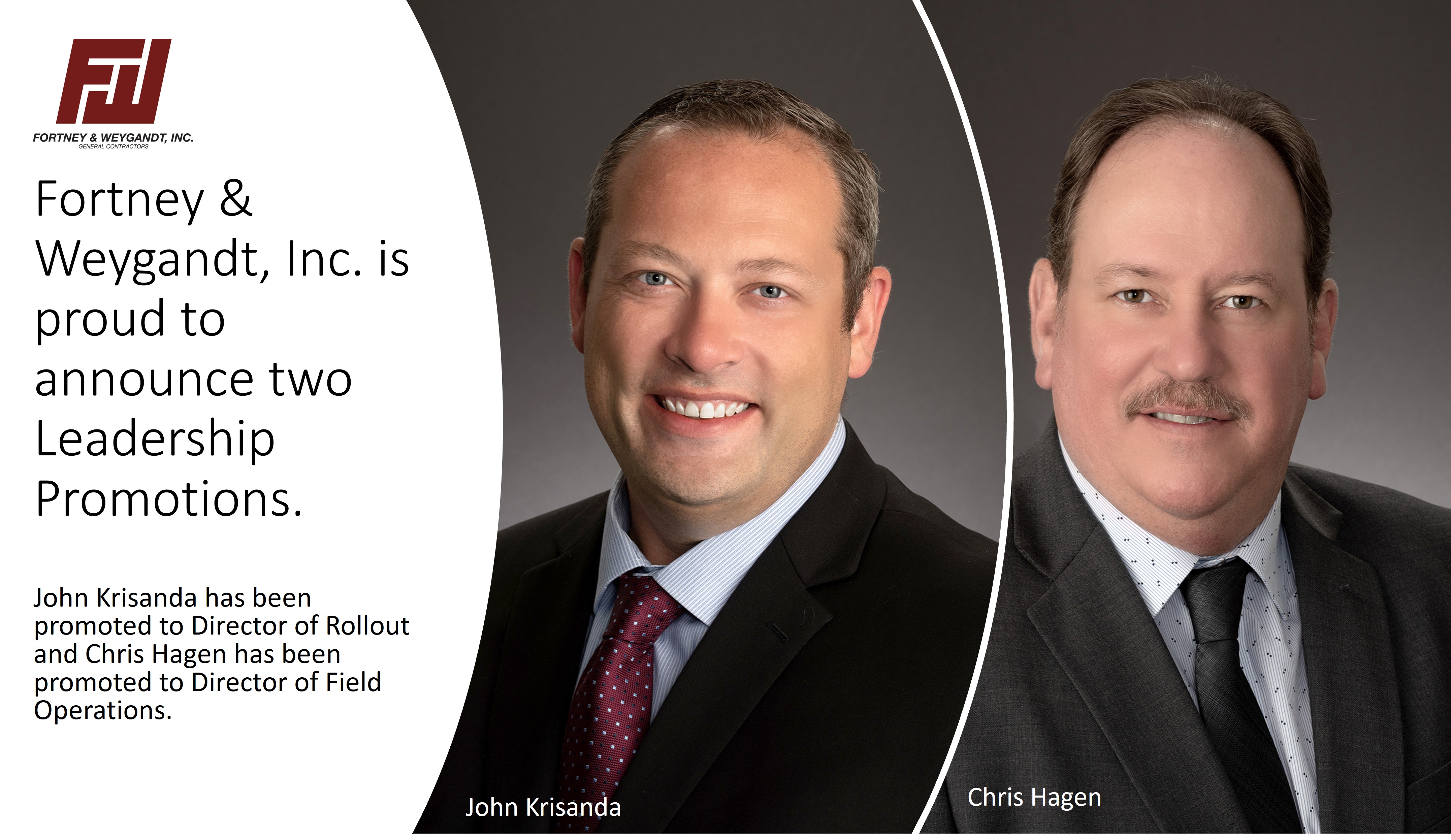 Fortney & Weygandt, Inc. is pleased to announce these promotions effective Thursday, September 1st.
John Krisanda will take on a new position in the company as Director of Rollout. John started with Fortney in 2014 and quickly gained confidence with the dealings and details of the Rollout Departments multi-site projects. Rollout concentrates heavily on scheduling, material procurement and coordination with our client's operations and merchandising personnel. "John has shown the willingness and aptitude to excel in this position and is not afraid of a little hard work," said his predecessor, recently promoted Vice President, Bard Fulton. John has also worked on ground-up and remodel projects during his tenure as well as in the Accounting Department to increase his knowledge and understanding of that side of the business. Bard will be working closely with John during the transition to give him the knowledge that Bard has gained over the past 19 years heading up the department.
Chris Hagen will take on a new position in the company as Director of Field Operations. Chris has been with Fortney & Weygandt since 1991 and in that time has been a Carpenter, Superintendent and General Superintendent. Mitch Lapin, President, has worked closely with Chris during his time here and states, "Chris's knowledge of all aspects of construction and his ability to think outside the box and be a solution-oriented individual is what has driven this promotion. He will excel in this position." Chris will more actively be a conduit between the Project Managers and the Superintendents for tough issues, scheduling and overall construction methods and techniques.
(Announcement, John Krisanda Photo and Chris Hagen Photo)