During this time of the year, everybody is thinking about a change – or resolutions – as we head into a new year.
Nobody likes change, well change orders that is.
It is a topic that is often brought up during client meetings and interviews with prospects.
"How do we avoid change orders?" or the more passionate "We do NOT accept change orders!"
There is no easy answer to this question. While some change orders are inevitable, there are strategies that can be implemented to avoid them or at the very least reduce them. First, we need to define the problem.
TYPES OF CHANGE ORDERS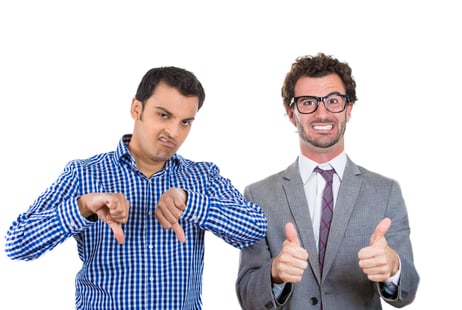 There are fundamentally four types of change orders:
Unknown Conditions

Owner Changes

Municipality Driven Changes

Errors & Omissions
Unknown Conditions: Sometimes you get started on a project and a surprise occurs. Despite all the testing on the site or the accuracy of the as-builts, there are unanticipated discoveries underground, inside walls or above ceilings that you don't find until you dig or break through.
Owner Change: It's the Owner's project so it's the Owner's call. Perhaps they are learning things on another similar project or there is a new product that would be better suited for the space. Regardless of the reason, it is the Owner's project and they are free to make the changes they want.
Municipality: It is no secret that there are some places that are easier to build than others. Sometimes an inspector will be focused on wanting things to be done a certain way or the inspector changes mid-project. Codes can sometimes be open to interpretation and we must abide by what the municipality expects or demands.
Errors & Omissions: Architects & Engineers are professionals and do outstanding work. They like everyone else cannot foresee everything that happens when dozens of vendors coordinating hundreds or thousands of products come together.
REDUCING & AVOIDING CHANGE ORDERS
Start off with the right information. Having a complete set of well-documented and reviewed drawings and specs in the bidding process and into construction can greatly reduce the risk of change orders.

Increase collaboration and communication. With so many ways to communicate today, it is amazing how little is really done! It is essential to be communicating frequently, whether via face-to-face, video conference, phone, or email. The groundwork for communication methods is established in the design phase and is carried throughout the project. During construction, the coordination and collaboration between subcontractors and trades is even more crucial to make sure all elements of the building sync. We utilize cloud-based project management software to keep the lines of communication open between all groups involved in the construction of the project.

Identify risks and plan for them. The first type of change order was unknown conditions, so it's important to plan for them regardless if they will happen. Plan for the weather (i.e. winter conditions etc.), plan for schedule delays (i.e. long product lead times, items of high demand etc.) and plan for other technical delays. It is important to create this plan with the entire construction team and have an outline of agreed upon actions that will take place before it occurs. This has taken on new urgency while we all manage Covid responses.

Have an established quality control process. It is important to test and inspect throughout the project. Another set of eyes is always a good way to reduce potential issues.
RESOLVING CHANGE ORDERS
Our philosophy is to not only identify a problem but to also offer viable solutions. We work with our superintendents and subcontractors to find solutions that will solve the problem so a discussion can be had with the entire project team.
There is not one thing that can be implemented to reduce the impact of change orders. It takes these methods and putting together a professional and responsible construction team that is solution oriented, to alleviate the stress of the change order process, and aid in the delivery of a successful project.