Fortney & Weygandt, Inc. is pleased to announce that Mitch Lapin has been named President, effective Friday, March 1st. He replaces Greg Freeh who will now serve as CEO of the company.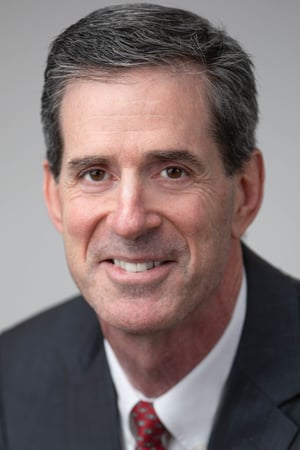 | | |
| --- | --- |
| | |
| President, Mitch Lapin | CEO, Greg Freeh |
Mitch Lapin will be responsible for continuing to drive the growth of Fortney & Weygandt, Inc.'s general contracting service nationwide. Lapin will work closely with Fortney & Weygandt's Board of Directors, Management Team and all employees to serve clients and partners on all projects.
In his new role, Greg Freeh will focus on long term strategic planning, developing the next generation of senior management and streamlining internal business processes. Freeh will continue with his active role in business development and project estimating.
"We are fortunate to have someone with the experience and integrity of Mitch to be appointed to this role and usher in the next generation," said Greg Freeh. "At this critical moment in the company's growth, his leadership will allow us to successfully seize the market opportunities ahead and help the company continue to grow. He is a great communicator who is focused on serving our customers and partners with his extensive construction knowledge."
"I am honored and excited to lead the team at Fortney & Weygandt," said Mitch Lapin. "When I first started here, Bob Fortney said this is a family business. That didn't mean it was owned by the family, it meant that we are a family. It has truly felt like that these past 25 years."
During his career, Lapin has progressed in various leadership roles. He began his career at Fortney & Weygandt in 1994 as a Project Manager overseeing the successful construction of numerous and varied projects. He has valuable experience working with senior living, lodging, retail, restaurant and commercial clients.
Lapin became Vice President of Fortney & Weygandt, Inc. in 2014 with responsibilities that included supervising Project Managers, evaluating bids with the Estimating Department, working with the Accounting Department on corporate and job-specific financial matters and participating in efforts to generate new business.
A recognized industry leader, Lapin is a member of the International Council of Shopping Centers (ICSC), Retail Contractors Association (RCA) and is affiliated with the American Institute of Steel Construction (AISC). He has been married for 30 years and has two grown children, one residing in Cleveland, OH and one soon to be in New York, NY. He enjoys tennis, skiing, travel and great espionage books. He is an avid supporter of GRIN – Golden Retrievers in Need, The Cleveland Museum of Art, The Cleveland Museum of Natural History and the Cleveland Zoological Society.
Fortney & Weygandt, Inc. was founded in 1978 and specializes in general contracting services and multi-site rollout programs for restaurants, retailers, hotels, senior living facilities and commercial projects nationwide. You can learn more about the company at www.fortneyweygandt.com.