Fortney & Weygandt, Inc. was recently provided a challenge by the Arby's Corporation, remodel a restaurant in 12 days versus a standard schedule of 4 weeks.
---
This remodel included the dining area, restrooms, portions of the kitchen, exterior framing modifications and new finishes on the entire outside of the building as well as site work modifications. A considerable amount of planning with Arby's, our subcontractors and city building officials took place prior to the start of construction. Once demolition commenced on a Sunday night there was no holding back. Demolition was mostly completed within 18 hours as we had 29 people onsite the first night and the following day. Exterior framing and interior framing followed . By the 7th day finishes were being installed, this all resulted in final inspections on day 12. With a project proceeding in such a fast-paced time frame there were bound to be unforeseen challenges. The biggest issue that we faced was intense heat, temperatures were in the mid 90's for most of the first week. As a result we lost productivity and had to shuffle manpower to make up for lost time.
When it was all said and done the project turned over on time and our client was quite satisfied with the final product. Our guys then scattered across the country after 2 days rest to their next assignment. All in a days work at Fortney & Weygandt, Inc.
Below are some before and after shots of the Arby's location.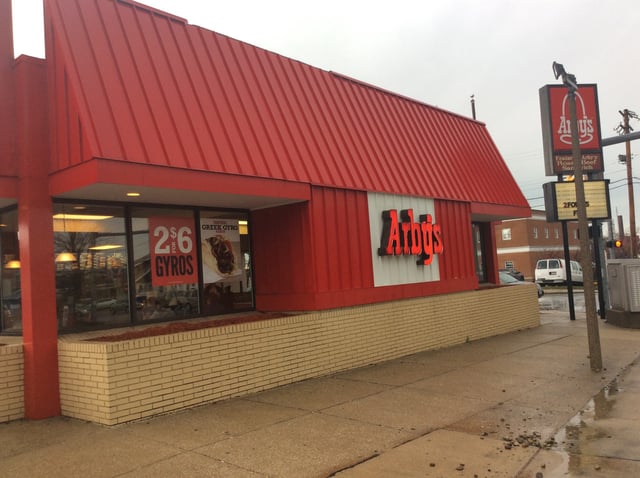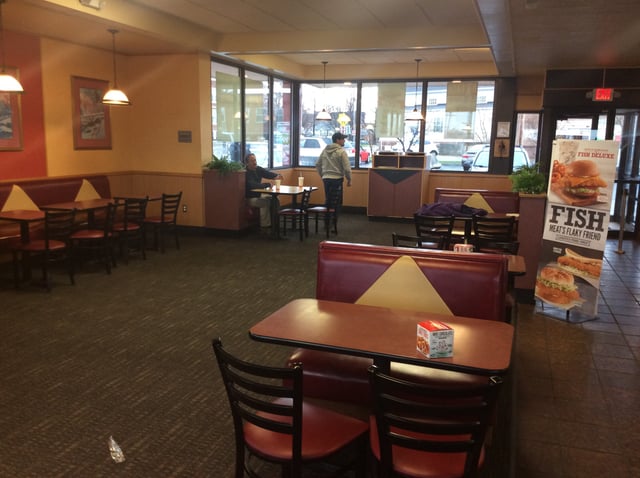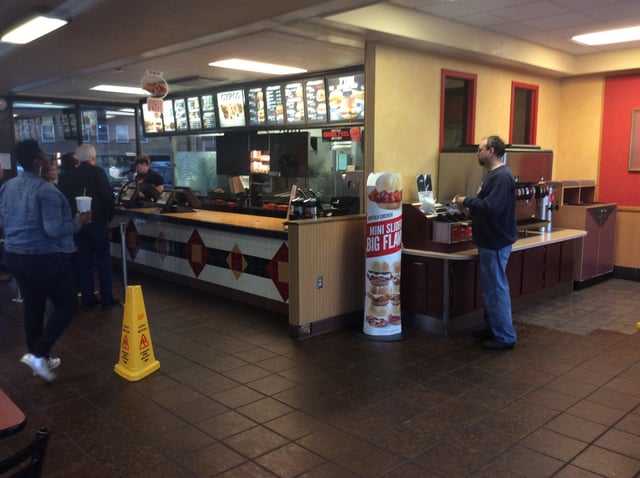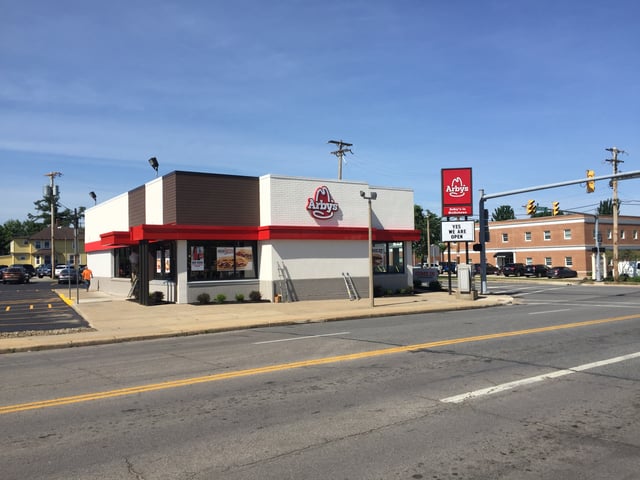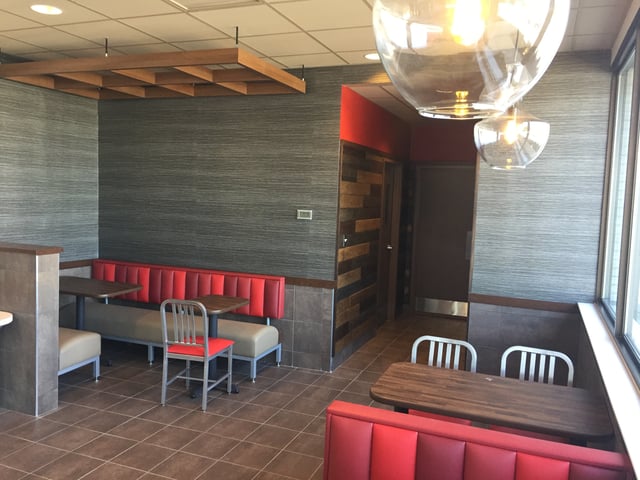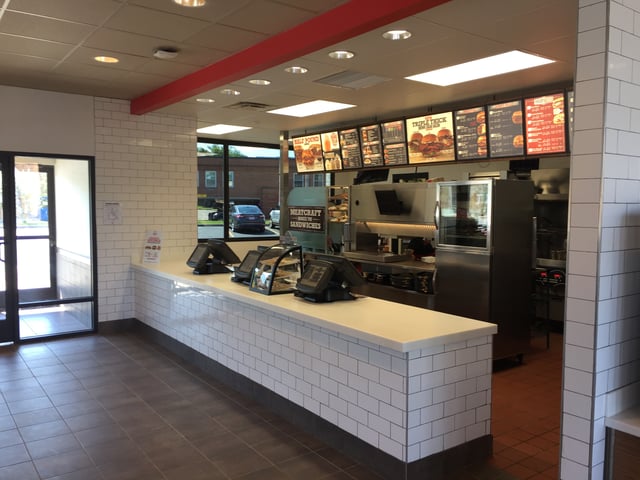 ---
Learn more about our experience in restaurant construction.
---