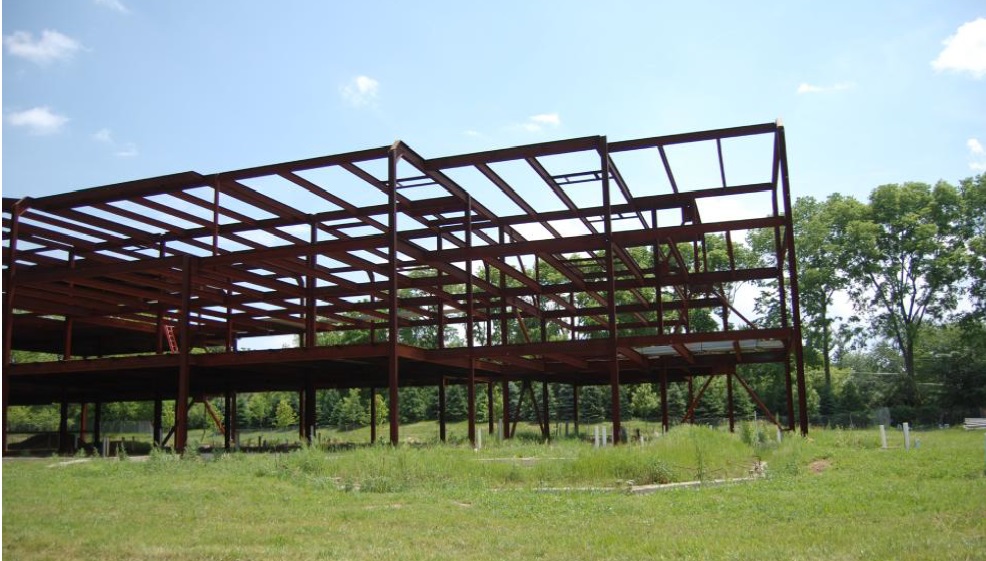 In the spring of 2007, Fortney & Weygandt was awarded the Sunrise project in Dublin, OH. After completing several Sunrise facilities, Fortney & Weygandt was poised to build this new "Manor Home" – a 66,400 square foot, 3-story prototype assisted living facility. Located in Dublin, OH; this new facility was poised to become a major player in this affluent community.
In February of 2008, Fortney & Weygandt was notified by Sunrise that their lender had pulled out of the project due to the financial crisis. At this point, the structural steel had been installed, concrete was being poured on 1/3 of the upper two floors and metal stud framing, interior plumbing and interior electrical rough-in had all started.
How do you just shut down a $10 million project after spending $3 million? How do you leave a steel hulking structure open to the elements?
We were directed to install a fence around the building and one around the property. We loaded the 2nd and 3rd floors with all of the stored materials that were on site. The City of Dublin had us finish the retention pond, plant most of the trees called out in the Landscape Plan, install walls around the stored materials and remove the stairs from the 1st to the 2nd floor to deflect the urge for curious people to climb the structure for the view.

Over the years from 2008 to 2014, we were contacted by developers and assisted living companies with thoughts of buying the property and completing the building. Sunrise confirmed it was for sale, but no one could seem to put together the financing or structure a positive deal.

So there it sat. Year after year. Our crews monitored the site and the integrity of the structure as we waited to see which direction this project would go.
A project resurrected.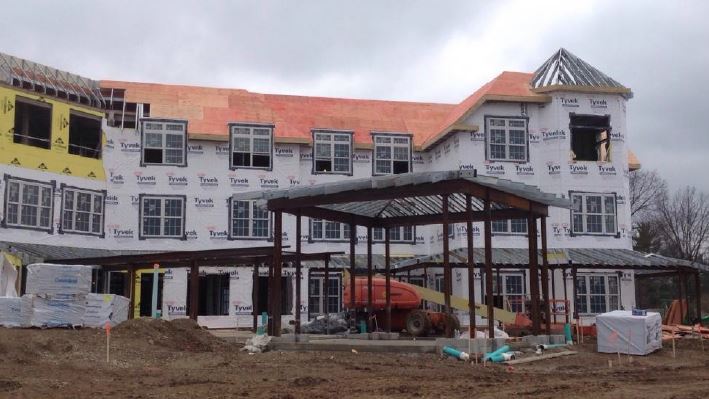 In early 2014, Sunrise called. Sunrise inquired if we were interested in completing the project we had started 7 years earlier. In this case, we would be working with the Owner and architect to confirm that the building was structurally sound, determine the viability of the existing structure, and work with the city to obtain a building permit to finish the job. Everyone stepped up, did their part and we were awarded the project and received the permit. Work began in earnest in June of 2014 and is projected to finish in June of 2015.

Side note: For me personally, it is gratifying to see a job that I started as Project Manager in 2007 finally work towards completion in 2015. I never thought it would happen. I believe I can accurately say that this is the longest duration of any project Fortney & Weygandt has ever had the pleasure to build. - Mitch