Walking around the office these days there are a lot of new faces. I have had the privilege of welcoming so many new people to the Fortney & Weygandt family. It has been wonderful to meet so many people, from a variety of skilled backgrounds. I am honored that they have chosen Fortney & Weygandt, Inc. for their place of work. I hope to be celebrating many work anniversaries with them in the future.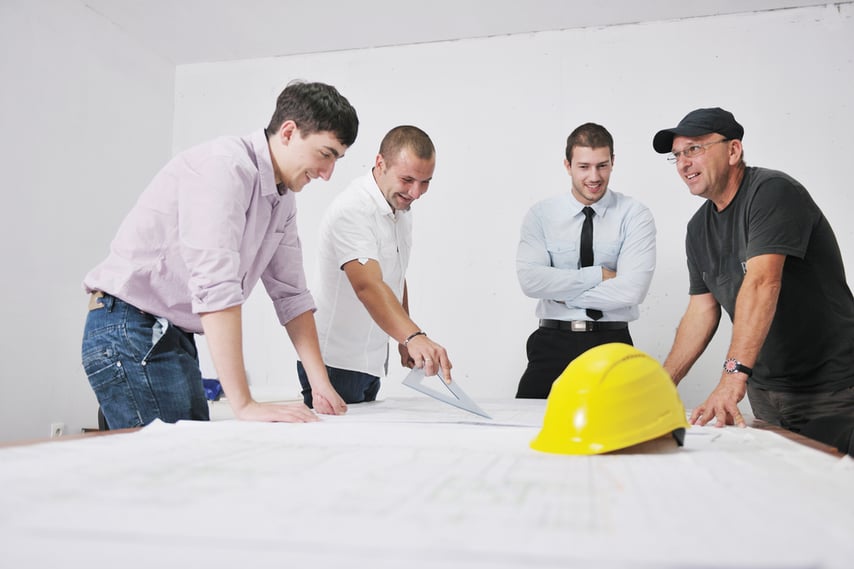 Those of you who have been recruiting over the past few years know it was not easy to get to this point. Our Human Resources team has been working diligently to recruit people to our team. Through countless conversations, interviews and meetings they have been successful. It was not an easy task.
The AEC Industry (architecture/engineering/construction) has always had a challenge finding qualified and interested people to join our ranks. The recent pandemic has exacerbated the problem. I know many of you have been struggling to find qualified people for your team. It is an ongoing, pervasive problem from the office to the field.
The supply chain issues have affected material costs at all levels as we have discussed previously. However, the bigger supply chain issue is on the labor side. We are seeing the full cost now of the decades-long pattern of people leaving the trades or not choosing to enter them in the first place. More people are retiring from the industry than being hired into it.
The Bureau of Labor Statistics shows that the demand for construction employment has surpassed its pre-pandemic high. Unfortunately, construction workers are increasingly scarce and know their negotiating leverage. It is no surprise to us that the recent Marcum Commercial Construction Index reports that "the combination of rising worker compensation levels (to both retain and recruit) along with sky-high construction materials prices has resulted in an astonishingly high cost of delivering construction services." The report goes on to say that those costs have led some owners to postpone or cancel projects altogether. We have not seen that reaction – yet. The project pipeline is full and so is the demand.
The question remains, how do we combat these challenges in our workforce?
Spread the word: There is a lot of opportunity right now and into the future for A/E/C careers. The past few years have forced a lot of people to re-evaluate their current career trajectory or if the debt to go to college is worth it. For many of these people, pursuing the trades is a viable career path. Many people may be on a path that no longer seems the right fit or were downsized during work restructuring or are tired of looking at a screen all day. Perhaps the trades are for them?
Over the past few decades there has been a reduction of emphasis on trades as a viable career path for young people. However, with skyrocketing college costs people are reconsidering if higher education is worth the cost – depending on what they are pursuing. With a two-year program or apprenticeship, you can be earning while you learn and then go on to have a skyrocketing salary (as opposed to debt). Why not learn life-long in demand skills with great pay? You can always continue and grow within the industry and continue education later as a career pivot or to learn more in your chosen field.
Do the work. Over the years we have had many students from college or local career programs intern with us in the office or in the field. I think it has been a great experience for all parties involved. It is great for them to see the application of their studies with real world experience to gauge what does and doesn't work. The students ask great questions that challenge us and bring an enthusiasm that reinvigorates those of us that have been doing it a while. Many of them have continued on in the industry either choosing to be more field focused or pursuing the architectural route. It is exciting to see the path they take.
Tech. We have already seen technology in all facets of what we do. Sometimes it is an improvement. Sometimes, well, it's not. Either way, between AI, robotics and software, there will be people working diligently to offer solutions to improve the A/E/C industry and improve or modify our methods.
There is no easy answer, and the solutions above will take time – decades most likely. For the foreseeable future we will continue to see a tight labor market for skilled workers. This will of course affect project costs and productivity. There will be technological solutions to some short-term needs and ever-changing market conditions. Perhaps, I will be celebrating a work anniversary with a robot some day?