We were approached by a potential client regarding a design-build project in an industry in which we had no experience building facilities. The project was a fast track conversion of an existing industrial building into 25,000 square feet of office space and 30,000 square feet of research and development laboratory.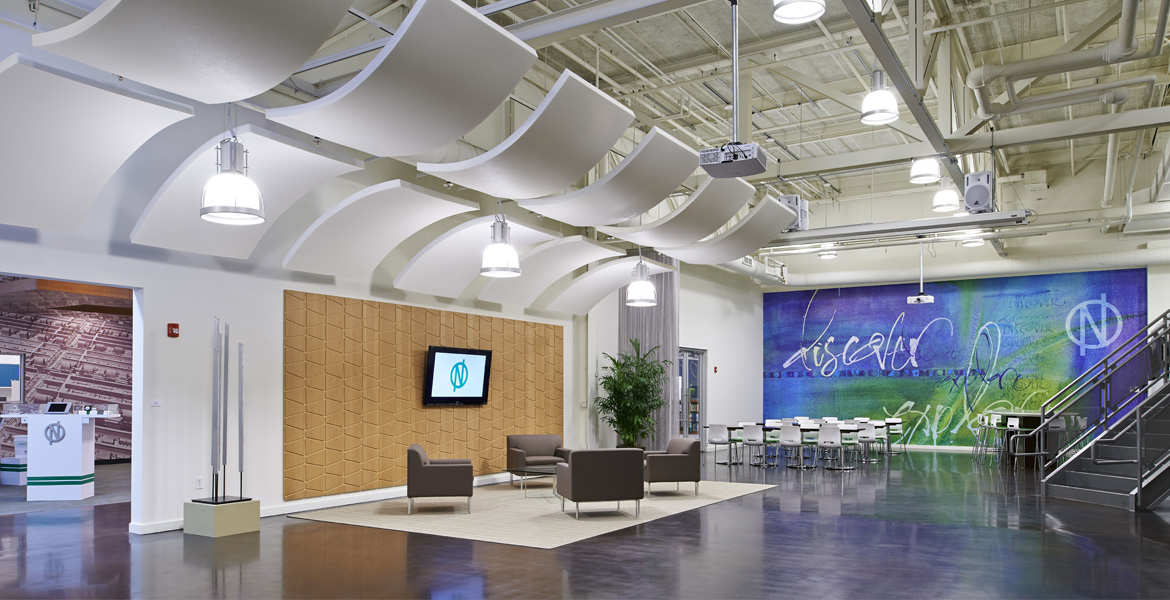 The project was to be done in two phases. The first being the office renovation and the second phase addressed the challenging their Research & Development lab.
The construction delivery method was Design Build with shared savings. We met on many occasions with the clients engineers to develop a plan of action and construction budgets. We learned quickly that the client did not just want function – they wanted a showpiece for both phases of the project. We selected a design team that was a good fit and met on two occasions with the potential client.
Phase 1
We were awarded the project and began work immediately. The first phase office renovation commenced and went smoothly. It was completed on time and within budget.
Phase 2
Next came the more detailed and difficult Research & Development Lab work in Phase two. The HVAC scope of work for phase two was highly sophisticated and the selection of the subcontractor was not made any easier due to the extreme spread in bids. We bid this scope of work twice! The spread from low bidder to the next bid was over $100,000 with the preferred HVAC subcontractor being a distant third.
As a team, we elected to proceed with low bidder and establish a contingency in case there was an issue. Phase two proceeded without issue and in the end the HVAC contractor successfully completed the project and the client saved a significant amount of money.
All the marbles
As a team we mitigated the financial risk and "shared the marbles" in regards to the financial risk. Were there disagreements amongst the construction and design group during this 18 month process? You bet there were! However, they were quietly resolved without any involvement of our mutual client and to both our mutual satisfaction. The project was extremely challenging as outlined above. It was also very satisfying to be a part of a team that worked towards the same goal each and every day. In the end Fortney & Weygandt, Inc. had a very happy client and along with that we had completed our first certified LEED Silver project.
With my thirty plus years of experience, I have found that getting a general contractor involved early in a negotiated Guaranteed Max or Design Build contract with a shared savings component works out best for all concerned. It allows all parties to "share the marbles" meaning there is give-and-take and at the end everyone goes home happy.
We would love to be part of your team on your next project.