At Fortney & Weygandt we pride ourselves on the fact that we have many employees who have been with us for a long time. It is not uncommon to find that many of our office and field staff have been working at Fortney & Weygandt for at least 10, 15 or 20 years.
Below is a photo of our employees who have reached milestone anniversaries with the company in 2016! We're so thankful to have a wonderful group of men and women who come in to work every day to make sure that Fortney & Weygandt succeeds and keeps growing.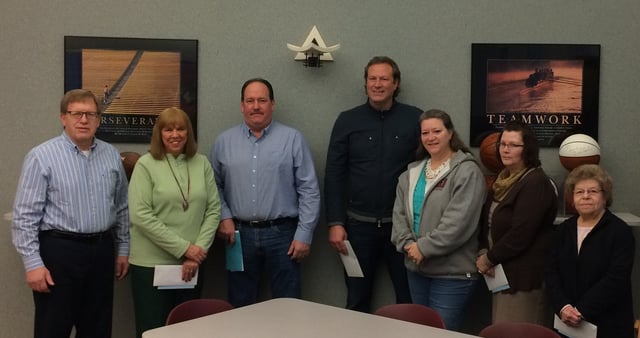 Pictured: Greg Freeh (President of F&W), Linda Harvey (20 years), Chris Hagen (25 years), Bard Fulton (15 years), Teresa Miller (5 years), Vicky Weber (20 years) and Ileen Sroka (20 years).
---