We at Fortney & Weygandt are happy to report that the Ohio Bureau of Worker's Compensation awarded us a Certificate of 100% Achievement for preventing accidents and injuries in the work place during 2017. This award recognizes that we experienced no lost time accidents during the year. While there were a couple of minor injuries, our workforce competed 216,000 hours of work without a significant injury.
---
Construction is an inherently dangerous occupation and everyone must be diligent in their effort to work safely and watch their fellow workers to prevent injuries. Identifying hazards and taking measures to prevent injuries is a very important part of our safety culture. Our carpentry work force has 10 Hour OSHA training and our superintendents complete the OSHA 30 Hour course work. This training emphasis construction hazards and the ways to eliminate a hazard or to protect individuals by other means, such personal protective equipment.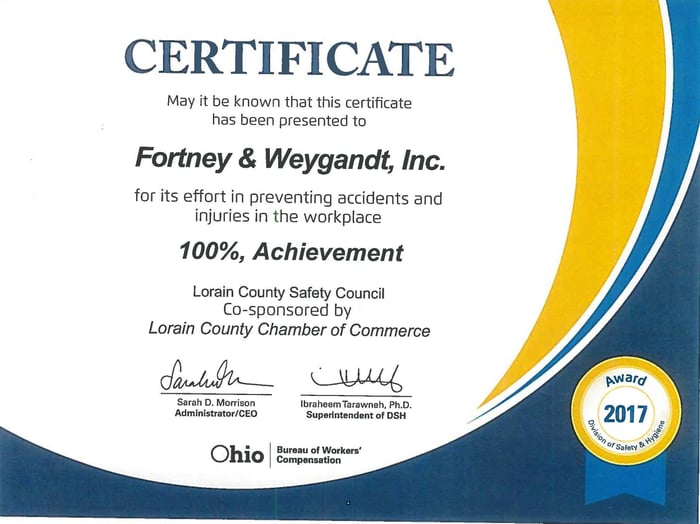 ---
Pursuit of not having a single injury is always our goal. Safety First!
---