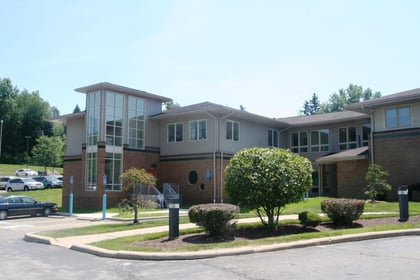 ---
Location: Kent, OH
Owner: Coleman Professional Services
Architect: Perspectus Architects
The Children's Center is Fortney & Weygandt Inc.'s first project with the not-for-profit group, Coleman Professional Services and is located almost next door to Kent State University in Kent, OH.
Coleman Professional Services is a provider of behavioral health and rehabilitation programs for people of all ages. The Children's Center of Excellence is an extension on their main building and is Coleman's first facility specifically for treating children and their families. The building has clinician's offices, group therapy rooms, family counseling, and nurse's offices.
The 10,000 square-foot building opened this spring.
---