This year Fortney & Weygandt, Inc. is celebrating our 40th anniversary. Since 1978, a lot has changed, but Fortney & Weygandt's commitment to service has always been there. Giving back and helping others was a personal philosophy of Bob Fortney's as well as a part of how he conducted his business.
To celebrate our 40 years in the industry, we decided the best way to honor Bob and the culture of service created at Fortney & Weygandt was to give back to the community. To do that, we asked our employees to send in a list of charities that were important to them and then we made a list of 40 charities that we will support throughout the year. There are many nonprofit organizations on the list, such as: Ronald McDonald House Charities, Cleveland Clinic, The Gathering Place, American Cancer Society, Special Olympics of Ohio and St. Baldrick's Foundation.
We are supporting these organizations in the following ways; hosting a blood drive for Red Cross of Cleveland, volunteering at the Cleveland Food Bank, creating teams to walk for St. Jude, Alzheimer's Association, Marfan Foundation, MS Society and American Cancer Society, collecting gently used books for the Cleveland Kids Book Bank, making Easter baskets for Cleveland Christian Home, donating a package of urgent needed items to Laura's Home and Med Wish, pulling a plane for the Special Olympics of Ohio and helping clean the grounds at the Cleveland Metroparks.
For the first quarter of 2018 we supported the following nonprofits:
Cleveland Christian Home
St. Baldrick Foundation / ShaneRock
Kidney Foundation of Ohio
Cleveland Foodbank
Marfan Foundation
Laura's Home Women's Crisis Center
Cleveland Red Cross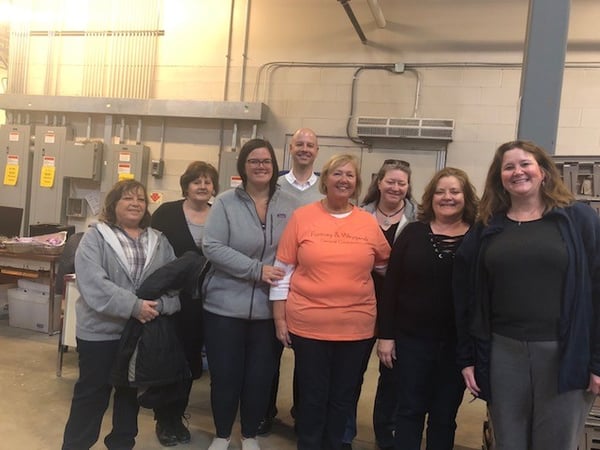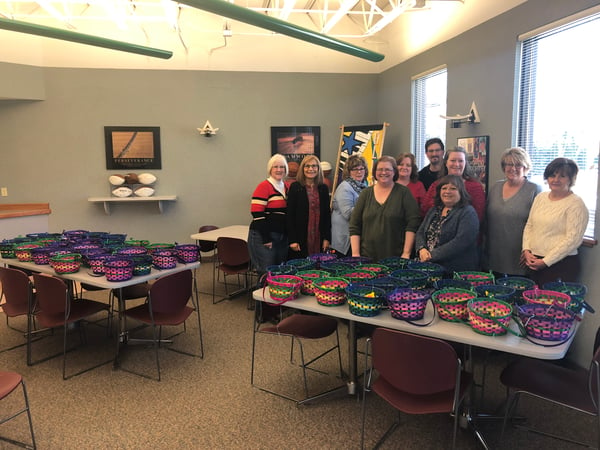 Make sure to follow us on our social media sites to keep up with our progress on hitting 40 charities this year!
---
View these other blog posts about our charitable giving:
Fortney & Weygandt Sponsors Wish for 14 Year Old Boy Through Make A Wish