"I got the job!" he exclaimed. "But it only comes with a guaranteed six weeks of work." The job was to be the Superintendent on three tenant buildouts at Carnation Mall in Alliance, OH. For a 25-year-old recent college graduate, with limited construction experience, it was finally a chance to be a superintendent. It was a risk, but a chance worth taking.
Forty years later that superintendent is retiring from his position as CEO from the small company he joined.
Greg Freeh joined Fortney & Weygandt, Inc. in 1983. At the time it was a small company with eight employees generating $2,000,000 in annual revenue. Since those humble beginnings, Greg has been a part of growing the company into a nat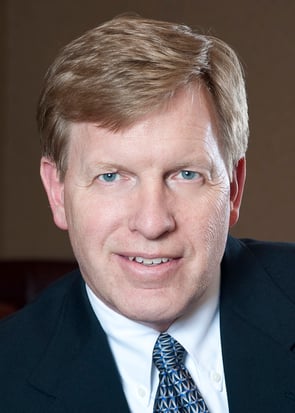 ionally recognized general contractor performing as much as $130 million in annual revenues and reaching nearly three billion in total revenues since the company started.
Greg started in the field running a tenant build out. However, with his degree in civil engineering and background as a cost engineer, he was brought into the office and tasked with creating a cost accounting system for the growing company to determine if it was making money. Luckily it was and still is. Greg was tasked with juggling all aspects of operating the company as it grew.
Alongside Bob Fortney, the company did continue to grow. Soon they were doing projects across the country and beyond retail. Greg was involved as we diversified from retail and restaurants into commercial, hotels, multifamily and senior living. Greg worked on many of those projects in one capacity or another as we tackled those new and bigger projects.
Greg reflected on his time here, "Fortney & Weygandt, Inc. has been able to navigate all the ups and downs over the years and the reason Fortney & Weygandt, Inc. has succeeded is because of the men and women who have dedicated so much time and effort to make sure we do the right thing by our clients." Bob shared with him a lasting lesson, early on in his time here, he recalled. "Not every job is going to be problem free. We earn our credibility and their loyalty when we respond in the proper manner to a challenge and do the best we can to correct whatever issue presents itself." It's a lesson Greg took to heart and applied every day in his dealings with clients, partners, subcontractors and employees. It is a practice that continues today and will continue as part of their legacy. Greg's dedication to the company has consistently driven us to perform better and his tireless efforts have been an example for everyone else to follow.
As we enter our 45th year of business, we remember the pillars on which Bob and Greg built the company. Their legacy continues. All of our senior management has worked with both of them during some point in their past. I continue as President with over 28 years at the company, our Vice President, Bard Fulton, has been here for over 20 years. Our Director of Operations, Al Sherrill and our Director of Field of Operations, Chris Hagen, both have over 30 years with the company. John Krisanda has taken his nearly 10 years of experience with us to lead our rollout team as the Director of Rollout. We have had great mentors that continue to inspire us and that we aspire to emulate, Greg is one of them.